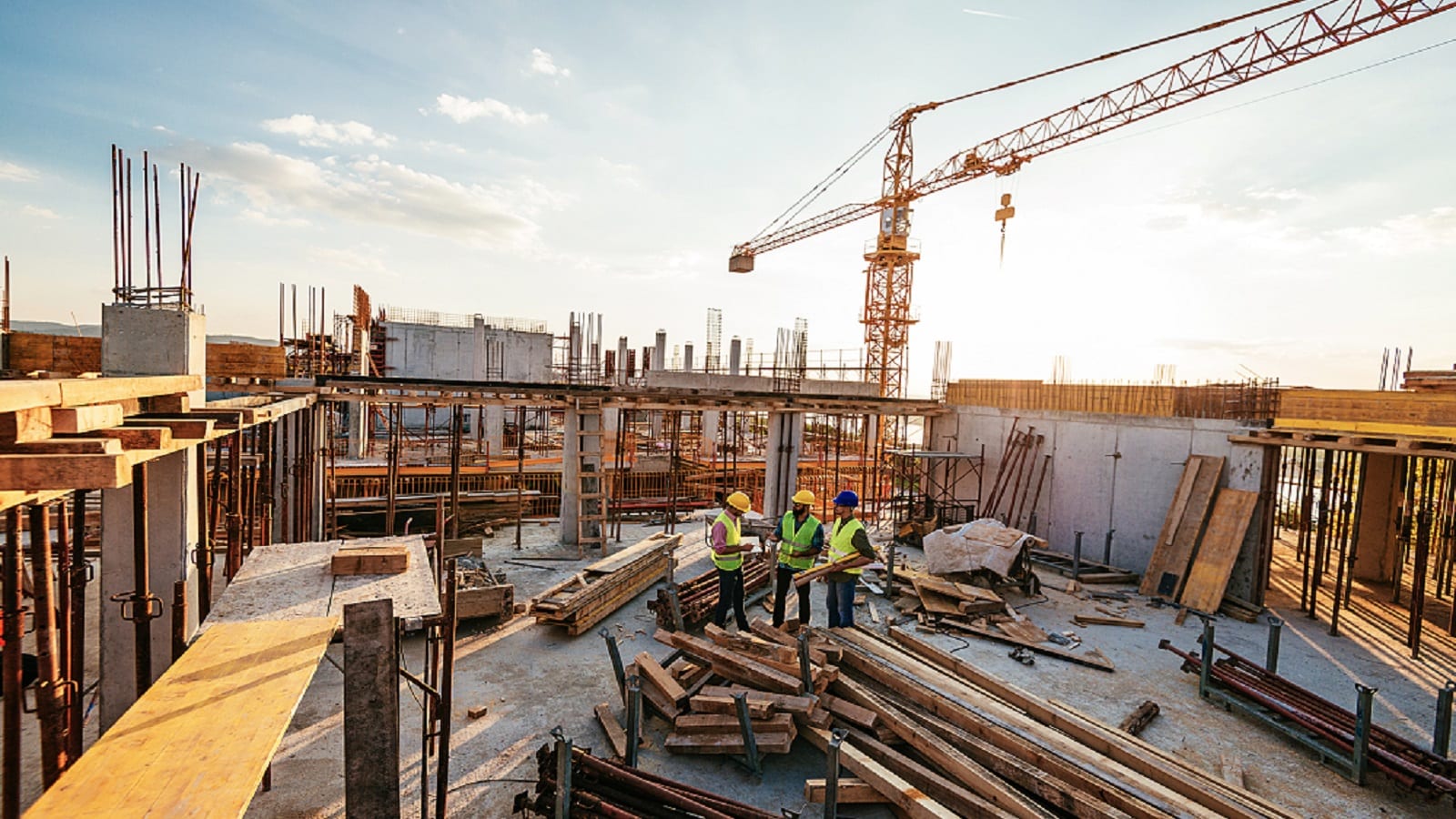 Your Wisconsin Workers' Comp Lawyers
We Are Here to Help!
What Is Workers' Comp?
Workers' compensation is a state-mandated insurance program that provides benefits to a worker who was injured on the job. This type of insurance covers medical expenses, a portion of lost wages, and other costs related to your work injury. In order to receive workers' compensation benefits, you must file a claim with your company.
Sam Knows
Northeastern
Wisconsin
A Northeast Wisconsin native, Sam knows his community and is dedicated to helping the hard-working people of Wisconsin who have suffered injuries on the job obtain the benefits they deserve. Sam has been helping injured victims of Northeastern Wisconsin seek justice for over 30 years. He can help you too.
Sam Knows Workers' Comp and He Knows How to Help You!
---
Getting injured on the job is frustrating and stressful, especially when it prevents you from working and providing for your family. What's more, you may be dealing with increasing medical bills and unbearable pain. That's when you should call Sam! With over 30 years of experience handling workers' compensation claims, Sam knows this area of the law. Workers' compensation laws vary from state to state and are complicated to understand without legal guidance. If you're struggling to receive workers' comp benefits, Sam can review your claim and help obtain any benefits you are owed.
$200,000.00
Neck/Head/Psychiatric
$175,000.00
Occupational Asthma
$125,000.00
Repetitive Motion
Types of Workers' Comp Accidents
Toxic chemicals, like benzene, asbestos, silica, and latex have been known to cause cancer, as well as pulmonary and skin and organ diseases in workers who are regularly exposed to them at their jobs. Also, common occurrences, such as regular exposure to mold and loud noises, have also been linked to the suffering of workers. Sam Bomier has been seeking justice for victims of occupational exposure for over 30 years. If you are experiencing illness or pain from exposure to toxins or hazardous materials at work, you may be entitled to workers' compensation. Call today to find out how Sam can help you.
Performing the same action over and over can cause a common workplace injury called repetitive stress. Common injuries from repetitive movements include carpal tunnel syndrome, tendonitis, rotator cuff syndrome, and more. These injuries can lead to high medical bills and lost wages. If you suffered any of these injuries due to a labor-intensive job, you could be entitled to workers' compensation. Sam Bomier can review your claim and determine if you qualify for benefits. Call today to find out how Sam can help you.
If you have been subjected to a stressful work environment and, as a result, are unable to perform the same tasks as before, you may be suffering from a mental stress injury. A mental stress injury can prohibit an employee from concentrating at work or interacting with fellow employees. Causes can include being threatened, working until reaching exhaustion, and more. These injuries can be difficult to classify but, with the help of a workers' comp lawyer, you may be able to obtain benefits. Call Sam today to find out how he can help.
Back and neck injuries can result from accidents at work, lifting heavy objects, repetitive work activities, and more. While back and neck injuries can happen quickly, they can also occur from physical activities over time. These injuries can be chronic, taking months to heal and sometimes never fully resolve. When a neck and back injury occurs, it can be debilitating and result in large medical bills, unexpected surgeries, missed time from work, and potentially, loss of future earnings. You deserve compensation for the costs related to your work injury. If you hurt your neck or back at work, you may be able to receive workers' comp benefits. Call Sam today to find out how he can help.
Sometimes the unthinkable happens and a loved one is lost due to his/her occupation. If you have lost a loved one who was the primary source of income for your family, you may be wondering what to do next. After experiencing this kind of tragedy, you may be entitled to workers' comp benefits to cover any costs related to your loved one's death. Sam cares about what you're going through and wants to help in any way he can. Call today to discuss your legal options.
Suffering an injury or illness from a workplace accident may temporarily prevent you from working. In this case, you may be entitled to wage replacement, which allows you to collect a portion of your lost income.
Medical expenses can include emergency room visits, prescription medications, surgeries, and other costs. Workers' comp benefits should cover all such medical expenses related to your work accident.
In some cases, an injury or illness can be permanently disabling and affect your ability to earn a living. If this has happened to you, then you may be entitled to permanent disability benefits. To obtain this form of benefits, your condition must be a serious and debilitating condition.
If your illness or injury results in a permanent disability, workers' compensation has a retraining program that allows workers to be paid two-thirds of their weekly wages while training for a position in a new field. Once you find a job, then your workers' comp wage loss benefits will stop. However, if you're unable to find a job that pays the same wage you made before your injury, then workers' comp should make up the difference.
If you experienced the death of a loved one as a result of a workplace injury or illness, you may be compensated for your loss. This can include funeral expenses, medical bills, and other costs related to their death.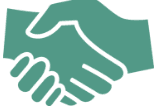 Work Directly
with Sam!
---
When you hire Sam Bomier, you will work directly with him. It's that simple! There's no middleman. Sam works with every client that walks through his door to ensure every case is handled with the utmost care and precision.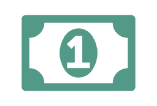 No FEE Unless
Sam Wins for You
---
Sam works on a contingency fee basis, which means you don't owe a penny unless he wins your case. You have nothing to lose and everything to gain with Sam representing your claim!
Sam Calls Northeast
Wisconsin Home
---
Born and raised in Wisconsin, Sam understands the importance of community, which is why he's passionate about helping residents receive the justice they deserve after a workplace accident!
If your injury causes you to miss work, you may be compensated for part of your lost wages under workers' comp. Make sure you keep a record of your expenses and lost wages, which can be used as evidence to support your claim.
Yes. All employers in Wisconsin are required to carry workers' compensation insurance coverage. In the event that you're injured on the job, this insurance pays you for your time off work, permanent disability, and all medical and mileage expenses.
The exact amount of your weekly benefit is typically set at two-thirds of your average weekly wage up to a set maximum. Calculating the average wage can be tricky, as it takes into consideration the time you worked before your injury. It may be helpful to consult an experienced workers' compensation attorney if you have questions on how your average wage was calculated.
The amount you receive for lost wages is largely based on the income you made before your workplace injury or illness. If you are unable to work while you recover, then workers' comp should provide two-thirds of your average weekly wages up to the state's maximum benefit amount.
Yes. If you're receiving workers' comp, you may be able to obtain other types of disability benefits depending on your situation. To learn more about what other benefits you may be entitled to, it's important to speak with an attorney.
Most workers' comp benefits are not taxable, however, you may be taxed if you receive additional benefits, such as Social Security Disability Insurance (SSDI) or Supplemental Security Income (SSI).
In most cases, no. Workers' compensation benefits are meant to be the exclusive remedy for injured workers from their employer. However, you may have claims against third parties that are not your employer but that may have been responsible for your injury. You may also have penalty claims against your employer under the Workers' Compensation Act if they acted in bad faith in handling your claim or wrongfully terminated your employment following a work injury.
Yes. In the state of Wisconsin, workers injured on the job are able to pick their own doctor.
Treatment expenses include all medical and hospital visits, such as surgery costs and ongoing doctor visits, along with physical therapy and prescription costs associated with your treatment. You may also claim your mileage costs for attending all treatment-related appointments.
If you are unable to return to your previous job due to an injury, you may be offered an alternate position or receive weekly benefits to be retrained for a new job. Finally, you may also be compensated for suffering a permanent loss of earning capacity due to your work-related injury. An experienced workers' compensation attorney can explain whether you are entitled to any of these benefits.
Perhaps. If your employer offers work within your temporary or permanent restrictions, you may need to accept it. It depends on the type of work being offered, as well as the wage and hours of the alternate work.
Possibly. However, one thing to keep in mind is that your employer cannot fire you for filing a workers' comp claim. If this happens, contact an attorney immediately. In some cases, an employer may be unable to provide the same income or job you had prior to your injury. Furthermore, an employer is not legally required to keep you if you're incapable of doing the same labor prior to your illness or injury.
If you have a permanent injury, then you may be entitled to permanent disability benefits. This type of benefit is often challenging to determine and calculate. For this reason, it's best to talk with a lawyer about your options if you believe you're eligible for permanent disability benefits.
If you're unable to return to your previous job due to your workplace injury or illness, you can seek assistance from a private or public vocational rehabilitation service, which may be covered under workers' comp. To learn more, click here.
Get your free immediate case evaluation
"*" indicates required fields