Your Appleton, WI, Workers' Comp Lawyers
We Are Here to Help!
Your Appleton, WI, Workers' Comp Lawyers
Workers' compensation is no-fault protection that is supposed to help you if you get hurt on the job in Appleton or anywhere in Wisconsin. Too many injured people, however, find their claims denied and have a difficult time navigating the legal waters of filing a claim.
You don't have to go to battle for the benefits you deserve alone. The experienced workers' compensation attorneys at Sam Bomier Law, LLC, are ready to fight for the benefits you deserve. Hurt on the job and not sure what to do? Sam Knows! Contact us today to get your free case review.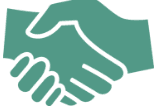 Work Directly
with Sam!
---
When you hire Sam Bomier, you will work directly with him. It's that simple! There's no middleman. Sam works with every client that walks through his door to ensure every case is handled with the utmost care and precision.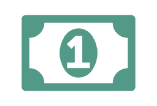 No FEE Unless
Sam Wins for You
---
Sam works on a contingency fee basis, which means you don't owe a penny unless he wins your case. You have nothing to lose and everything to gain with Sam representing your claim!
Sam Calls Northeast
Wisconsin Home
---
Born and raised in Wisconsin, Sam understands the importance of community, which is why he's passionate about helping residents receive the justice they deserve after a workplace accident!
We Know How Hard This Is
You were supposed to receive benefits to cover your medical bills and recovery costs, but something went wrong. We see it in our offices almost every day. Too many claims for workers' compensation benefits are denied by overzealous insurance companies trying to protect their interests. Whether your claim was denied, you're having trouble getting an answer, or you don't know how to file the paperwork, we understand that the process is unnecessarily stressful.
Navigating the legal process of challenging a workers' comp application and denial can be confusing and frustrating. If you're not sure what to do, or where to go next, Sam Knows! We want to help you in any way we can and alleviate the stress you are facing. Let us fight for the benefits you need to recover and regain your life.
What our clients are saying about us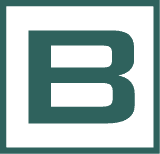 I would recommend Sam to all family and friends for assistance with any
workers' compensation claim
. Our initial meeting was detailed and informative. Sam provided me with an honest timeline of my case. He was always available for questions and kept me updated on the status of my claim. Sam provided me with a confidential and excellent resolution to my workers' compensation claim. I highly suggest
Attorney Samuel Bomier
.
- Anonymous
I was injured and the insurance company had paid me the appropriate monies according to my percentage of disabilities. Unfortunately I was dealing with issues that were results of my injuries.
Sam Bomier
was not only extremely professional and respectful but truly went over and above to ensure I was fairly compensated. My case didn't even go to court as Mr. Bomier was able to get the settlement in a prompt and timely manner.
- Todd
As soon as I called and explained my situation to Sam he was very "calming." Took my information went to work and was very pro-active with my case. Many thanks to Sam, Becky and his team.
- Linda
Do I Have a Case?
Were you hurt on the job during the normal course of your duties? If so, you have a right to workers' compensation. There are a few factors that our experienced team will look at when you receive your free case review.
Repetitive motion injury
Heavy machinery incidents
Auto accidents on the way to a client meeting
Slip and fall on the way to the bathroom
Falling objects
And others
Carpal tunnel
Broken bones
Cuts and contusions
Back and neck injuries
Nerve damage
Traumatic brain injury
And more
When we look over your case, we will first make sure you are within the statute of limitations time period. The statute of limitations for workers' comp injuries in Wisconsin is the two-year window to report a claim, or six to 12 years to reopen a closed claim for long-term injuries.
If you miss any important legal deadline, you could lose your right to compensation, so the sooner we file the better. Contact us to get started today. Sam Knows!
What Are Workers' Compensation Benefits?
Medical Benefits
Workers' compensation benefits exist primarily to cover the medical costs of your injury. This includes your doctor's visits, medical procedures like surgeries, physical therapy sessions, medication, and other associated expenses.
Disability Benefits for Lost Wages
Temporary partial disability: You are still able to do some work, but cannot perform all of your regular duties.
Temporary total disability: You can't work at all temporarily, but you will recover.
Permanent partial disability: You won't recover from your injuries, but you can still do some work.
Permanent total disability: You won't recover and are unable to work your same job or other positions.
$200,000.00
Neck/Head/Psychiatric
$175,000.00
Occupational Asthma
$125,000.00
Repetitive Motion
How To File a Workers' Comp Claim in Wisconsin
When you are injured at work, give notice of the injury to your employer as soon as possible. The notice can be given either verbally or in writing but must include the time, date, and nature of the injury, the circumstances, and the need for medical attention.
You should give notice within 30 days of discovering the injury to fully protect your right to workers' comp benefits, but you must give notice within two years to receive any compensation.
Next, get medical attention and keep all records of doctor's visits, procedures, and bills. Your employer is required to report the injury to the insurance carrier, who will then report it to the state workers' compensation division.
How Can a Lawyer Help?
A qualified workers' compensation attorney can be the solution you need to navigate the complexities of workers' comp law. The right lawyer can help you seek the compensation you didn't know you were entitled to get.
An attorney will compile documents to support your case and help you to challenge a denial. We can guide you to another physician for second opinions or specialists as needed. Waiting on your workers' comp benefits can be a long process, but having an experienced lawyer on your side will help move the process forward as quickly as possible.
At Sam Bomier Law, LLC, we are your closest ally and a compassionate ear, fighting for your rights while you fight for recovery.
Frequently Asked Questions
Nearly all employees in Wisconsin are covered by workers' compensation. The only exceptions are domestic servants, volunteers, certified religious sect members, and some farm employees. If you do not fall under those expectations, then your employer is legally obligated to provide workers' comp insurance.
If you have questions about whether your accident and injuries are covered by workers' compensation in Wisconsin, get your free case review today by giving us a call or filling out our online form.
In most cases, your employer is legally obligated to have workers' comp insurance in Wisconsin. If they don't have insurance, you can file a claim through Wisconsin's Uninsured Employers Fund. You should also report your employer to the state, which you can do anonymously. In this case, representation from a qualified Wisconsin attorney can help your case and protect your right to benefits for your workplace injury.
If your claim was denied, you can challenge the denial through an administrative hearing. If you are still denied fair benefits for your injuries, your lawyer can represent your case before the court. If you are struggling with your case denials, help from a qualified Appleton, WI, workers' comp lawyer gives you the best chance at a case appeal and receiving your benefits. The process of challenging a denial is complex and confusing, and a workers' comp attorney will know how to navigate these waters.
There's no cost at all for your case review, where we will look over the details of your case and ensure you know your next best legal steps. When you work with your Appleton, WI, workers' comp lawyers at Sam Bomier Law, LLC, you don't pay us anything at all unless we win your case for you! With a free case review and no charges unless we win for you, there's nothing to lose and everything to gain from seeking the legal help of our experienced team.
Get your free immediate case evaluation
"*" indicates required fields