Your Appleton, WI, Workers' Comp Lawyers
We Are Here to Help!
Were You Injured On The Job?
Were you hurt on the job? Did you develop a debilitating illness due to your work conditions? You may be entitled to workers' compensation benefits.
A state-mandated insurance program, workers' compensation provides benefits to workers who are injured on the job. After suffering a workplace injury or illness, you have a right to benefits. However, employers and insurance carriers regularly look for ways to escape liability for injured workers' claims.
That's when you should call Sam Bomier, your Appleton, WI, workers' comp lawyer. With over 30 years of experience handling workers' compensation claims in Appleton and across Northeast Wisconsin, Sam knows this complex area of the law.
Workers' compensation laws vary greatly from state to state and can be difficult to understand without legal guidance. If you're struggling to receive workers' comp benefits, Sam is ready to review your claim and help you fight for any benefits you're owed!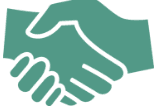 Work Directly
with Sam!
---
When you hire Sam Bomier, you will work directly with him. It's that simple! There's no middleman. Sam works with every client that walks through his door to ensure every case is handled with the utmost care and precision.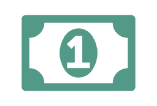 No FEE Unless
Sam Wins for You
---
Sam works on a contingency fee basis, which means you don't owe a penny unless he wins your case. You have nothing to lose and everything to gain with Sam representing your claim!
Sam Calls Northeast
Wisconsin Home
---
Born and raised in Wisconsin, Sam understands the importance of community, which is why he's passionate about helping residents receive the justice they deserve after a workplace accident!
Sam Knows This Is Difficult
Suffering a work-related injury or illness can take a real toll not just on your health but also on your finances, your career, and your personal life. If your condition prevents you from working, you may have no way to keep up with your monthly bills and continue providing for your family. What's more, you may also be dealing with increasing medical bills and unbearable pain.
Sam knows this is difficult but you don't have to go through this alone. Sam Bomier, our managing attorney, knows Wisconsin workers' comp laws and will fight to protect your right to benefits.
A Northeast Wisconsin native, Sam is dedicated to helping the hard-working people of Wisconsin who have suffered injuries on the job obtain the benefits they deserve. Sam has helped countless injured workers across Northeast Wisconsin navigate their workers' comp claims. Call us today to find out if he can help   you, too!
Injuries Covered by Wisconsin Law
In the state of Wisconsin, workers' compensation law states that any mental or physical harm due to a workplace accident or disease will be covered.
According to the State of Wisconsin Department of Workforce Development, you're entitled to workers' comp benefits if you suffered the following on the job:
This can include injuries such as bruises, burns, cuts, fractures, crushing injuries, hernias, sprains, strains, stiffness, amputation, loss or paralysis of part of the body, sudden loss of hearing, sudden loss of vision, and disfigurement.
Mental stress can have a huge impact on a worker and may prevent them from performing their normal responsibilities at work. If you've developed a nervous disorder, hysteria, traumatic neurosis, or another form of mental anguish as a direct result of your job, you may be entitled to workers' comp benefits.
Keep in mind that if you're claiming mental harm or emotional stress without a physical trauma, you must prove that it resulted from "a situation of greater dimensions than the day-to-day mental stresses and tensions which all employees experience."
This includes any physical harm or traumatic mental damage that occurred suddenly and unexpectedly due to an employment-related activity.
Occupational disease is considered any chronic physical or mental harm caused by regular exposure to an employment-related substance, condition, or activity. Common examples of occupational disease include infection, silicosis, tuberculosis, lead poisoning, respiratory diseases, and skin diseases.
Deteriorating bodily functions caused by your work conditions are also considered occupational diseases under the law. This can include back and neck problems and repetitive motion injuries such as carpal tunnel syndrome, tendonitis, and rotator cuff syndrome.
What Am I Entitled To?
Knowing what expenses may be covered after suffering a work-related injury or illness can be difficult. That's where a knowledgeable Appleton workers' comp lawyer, like Sam, comes in. Sam knows the laws that affect your claim and can help you understand what you're entitled to.
If you're dealing with an injury or occupational illness due to a workplace accident, workers' comp benefits may cover:
If you're injured at work or suffering from an occupational disease, all reasonable and necessary medical expenses should be covered by your employer. This can include emergency room visits, prescription medications, surgeries, artificial limbs and other costs.
In addition to your medical expenses, Wisconsin law requires weekly benefits for employees who have suffered temporary or permanent disabilities as a result of their job. These benefits allow you to collect a portion of your lost income while you're recovering. In extremely serious cases, disability benefits provide weekly benefits for life should your injury permanently prevent you from making a living. Disability payments are separated into four categories, depending on the severity of your disability:
Temporary Total Disability
Temporary Partial Disability
Permanent Partial Disability
Permanent Total Disability
While benefit amounts will vary, compensation for lost wages is typically based on two-thirds of your average weekly wage at the time of your injury up to the maximum rate specified by law each year.
Should the unthinkable happen and your loved one die in a work-related accident or from an occupational disease, you may be entitled to monthly death benefits. The law allows for spouses, parents, relatives, and dependent children of the worker to receive compensation.
Suffering From a Work-Related Injury? Call Sam!
You should never have to worry about how you're going to pay your bills when you were just trying to do your job. Don't wait to call Sam for help with your workers' comp claim!
You can reach our law office by calling (920) 404-2050 or filling out our online contact form.
Get your free immediate case evaluation